Our Brands
Delivering value beyond our products.
Shoof is a leading supplier of quality farming and animal equipment products to New Zealand, Australia, Chile, Europe, North America and Asia.
Shoof Farm delivers on farmers' everyday needs to ensure that they are always covered.
Shoof Farm brings you great everyday value that you can depend on to get the job done.
To get the right stuff, trust Shoof Farm.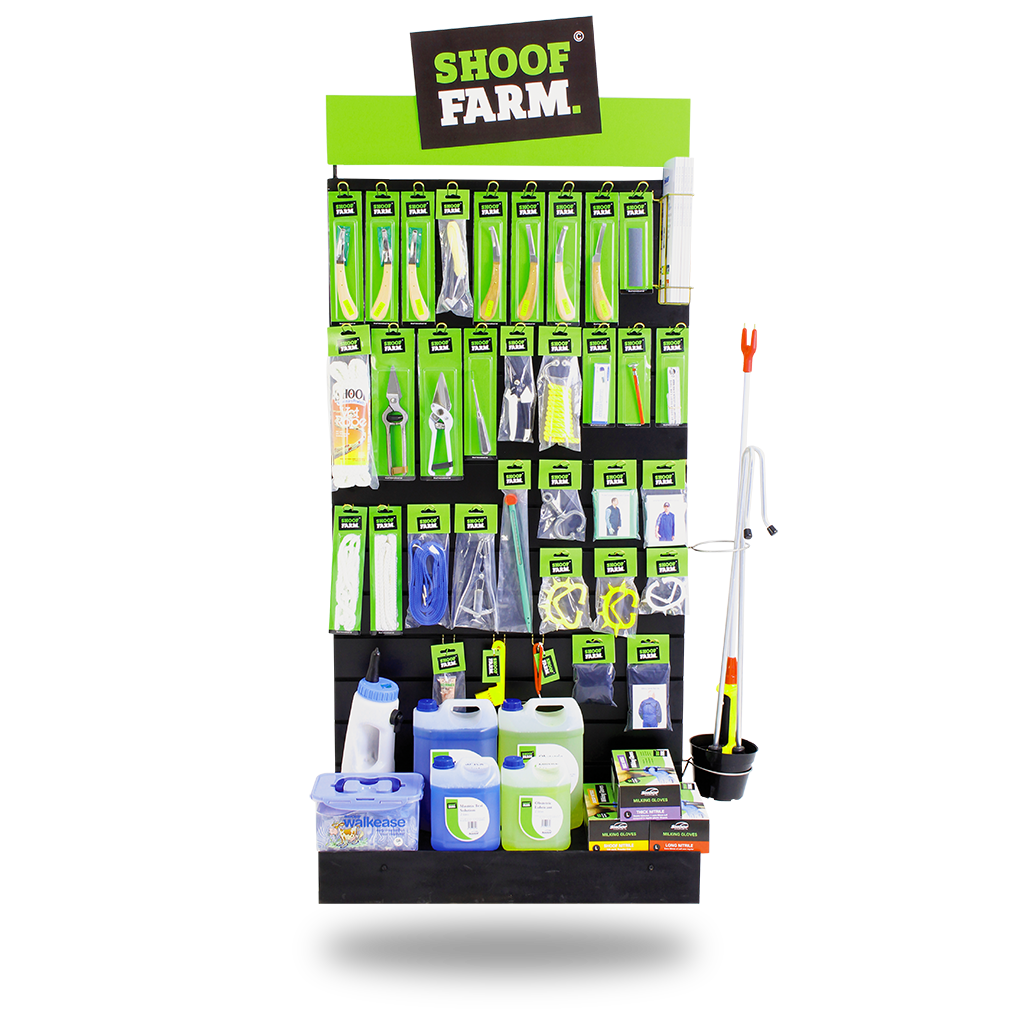 We're making hoof treatment easy and we'd love to show you how.
The Tubbease Hoof Sock was designed in New Zealand by a local farrier, and developed by Shoof International Ltd. The hoof sock solves the problem many farriers face of poulticing hooves without 'stewing' them.
Tubbease is the ultimate treatment aid to a variety of common hoof ailments including laminitis, abscess, seedy toe, thrush, thin soles and compromised or damaged hooves. The polymer-moulded sock allows the use of a variety of remedies and can also be used over hoof wraps and dressings for additional protection and cleanliness in wet or muddy conditions.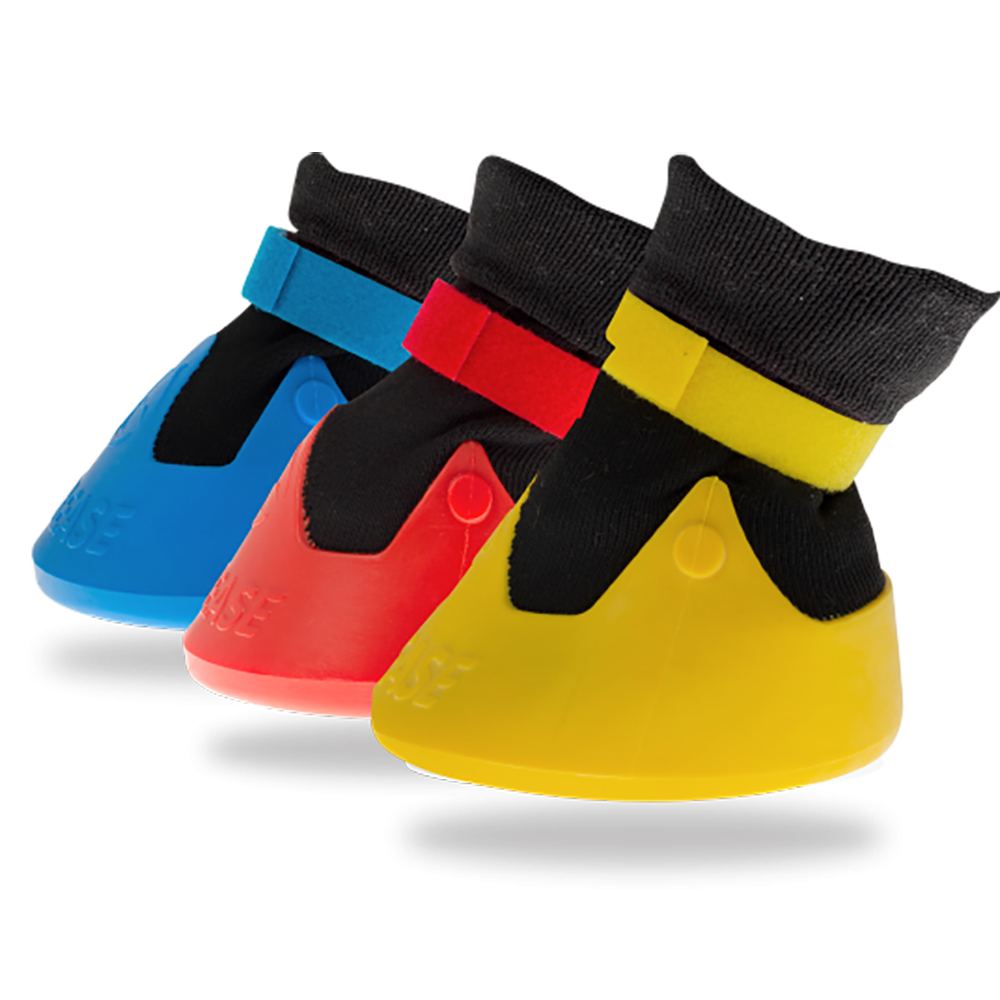 The quick and easy solution to trimming tails.
The Tailwell power tail trimmer was developed in New Zealand for dairy farmers, to speed up and relieve the tedious job of trimming the tails of dairy cows. Tailwell is quick and easy to use, and can effortlessly trim a single tail within ten seconds. Herd tail trimming can be carried out during one regular milking.
The trimmer will fit most power drills, but the best choice is a fairly lightweight 18-volt drill operating at 1200 to 1800rpm. Tailwell has only three moving parts so needs very little maintenance. All steel components are of a high quality stainless steel, so long life is assured.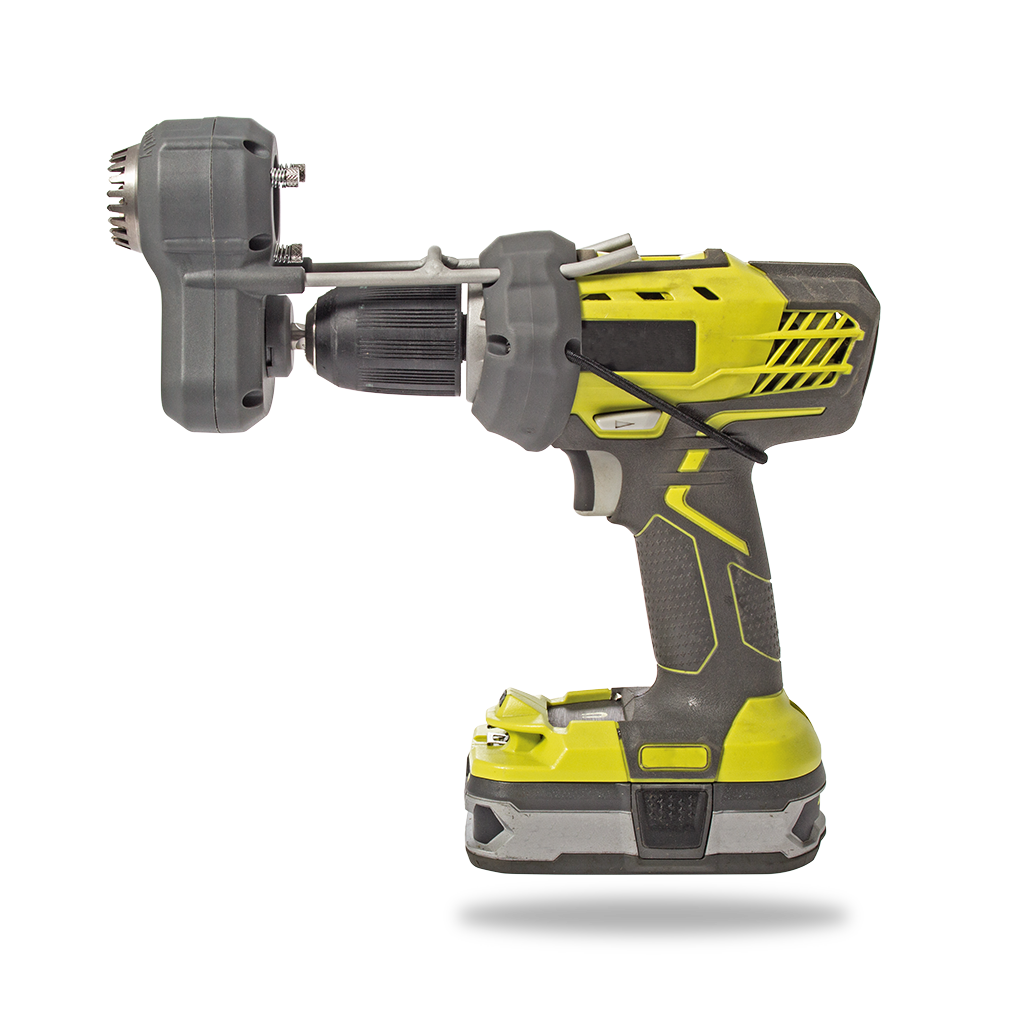 Early Intervention Hoof Treatment.
Walkease is an early-intervention hoof block repair solution for cattle where the hoof needs to be elevated for a short period of time.
The Walkease block is a new generation claw prosthetic made from Ethylene-Vinyl Acetate (EVA). Used in combination with the Walkease fast-drying cyanoacrylate adhesive, it is fast and effective to apply to the hoof of the cow. Walkease blocks will naturally compress and thin after 10 to 14 days of wear.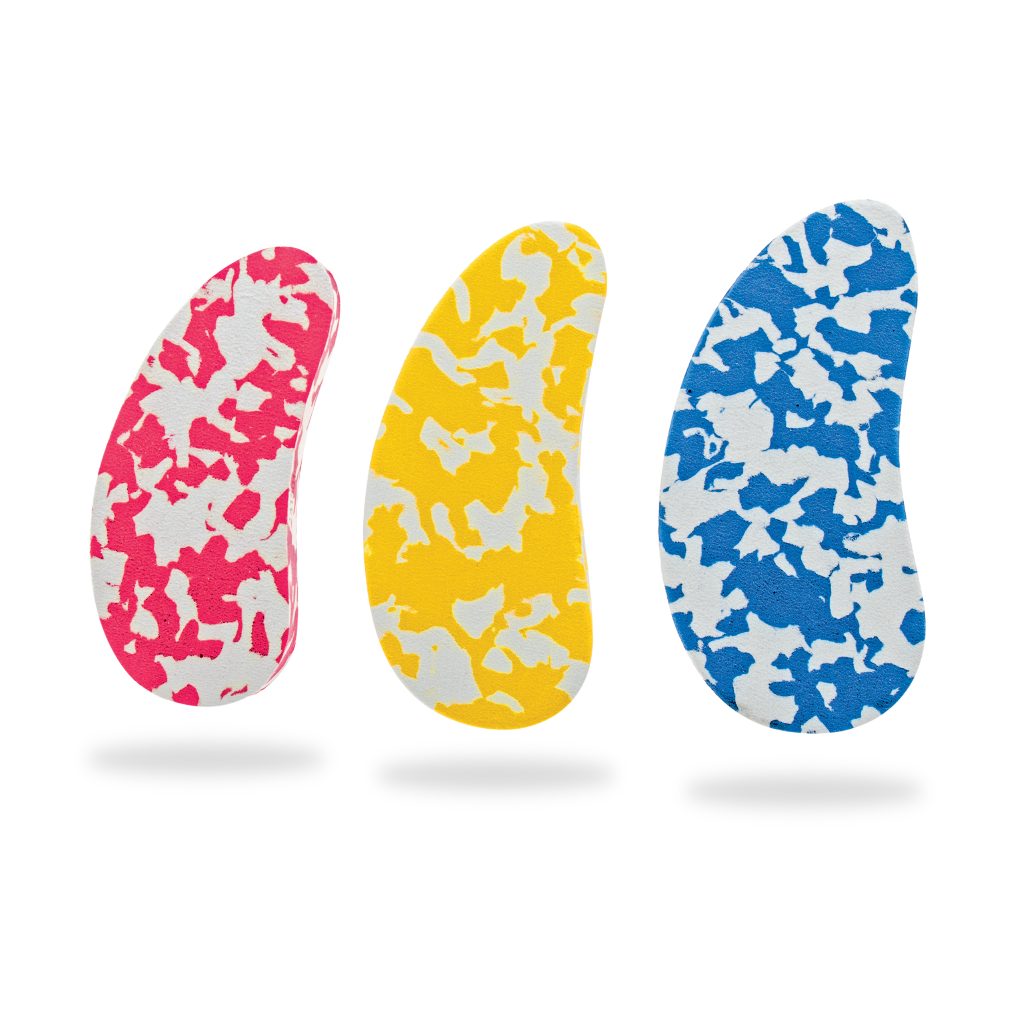 Therapeutic Cow Clogs.
Hoofers blocks are proudly manufactured by Shoof International Ltd and designed to aid in the recovery of lameness issues in cattle by alleviating pressure/pain on the effected claw. These hard-wearing hoof blocks feature a high wall for extra security in severely lame animals and are designed to stay on the claw for 4 weeks.
Hoofers are ideal for longer or more complex hoof treatments or farms where an animal has to walk long distances. They are also handy if walking surfaces could be slippery or very wet.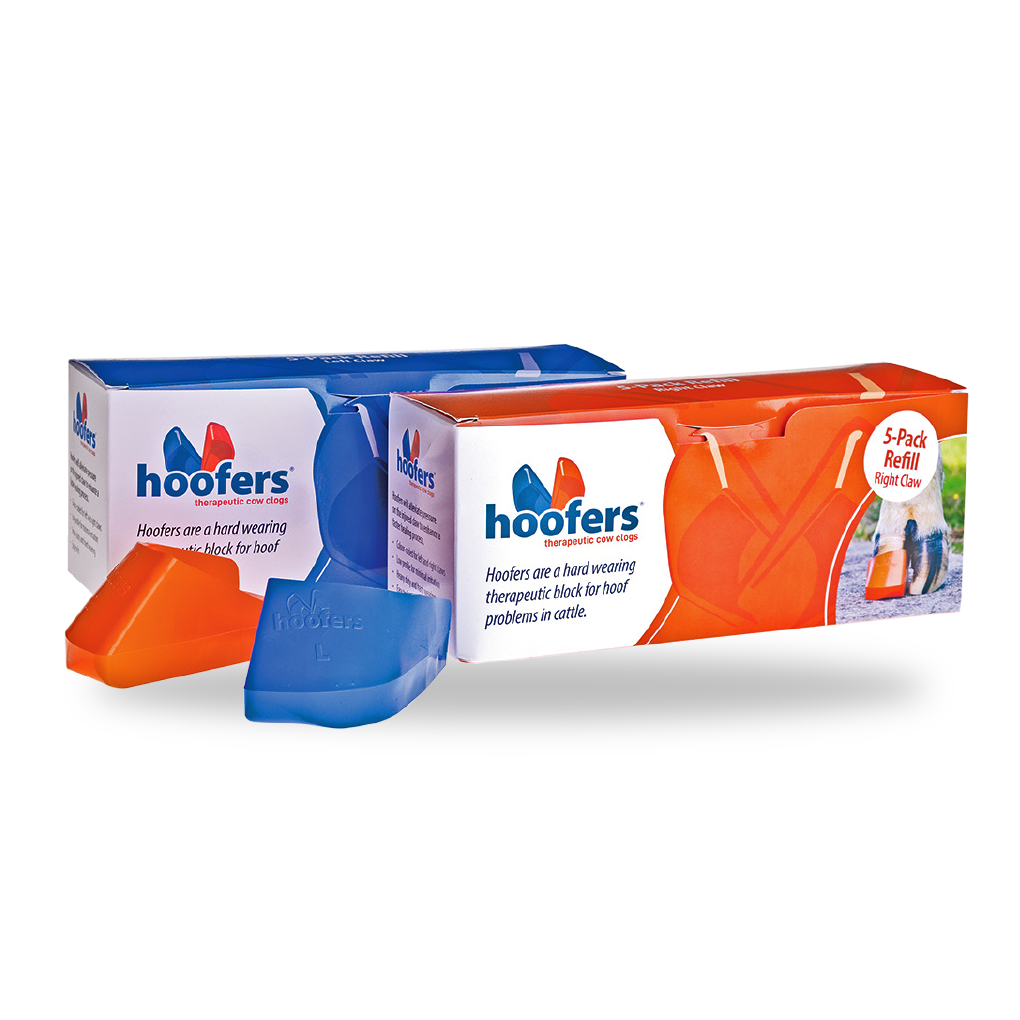 Effective, cost efficient disinfection solutions.
Our disinfectant mats have been sought after all over the world in the aid of mitigating the spread of infection between disease-sensitive locations.
Our mats are suitable for foot and vehicle entrances including but not limited to:
Households and businesses
Shop and restaurant entrances
Veterinary clinics or laboratories
Hospitals and medical centres
Production plants and factories
Police stations and Supermarkets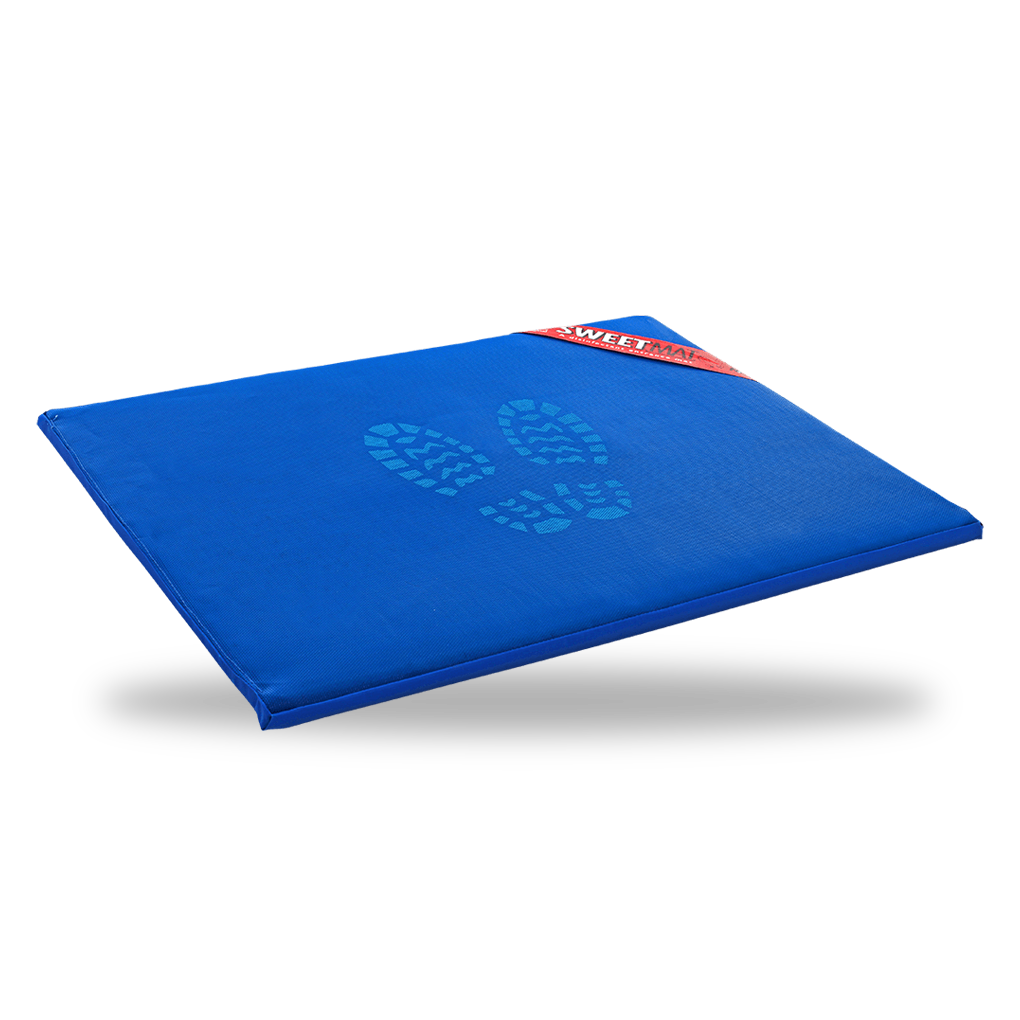 The simple, cost effective way to treat cows hooves.
Hoofmat is accepted as one of the most appropriate methods of treatment of lameness in cattle.
The Hoofmat does more than just bathe animals feet in solution or remedy. The design of the mat, combined with weight of the animal, creates an effect that pushes liquid vigorously into the animal's foot and interdigital cavity of the hoof.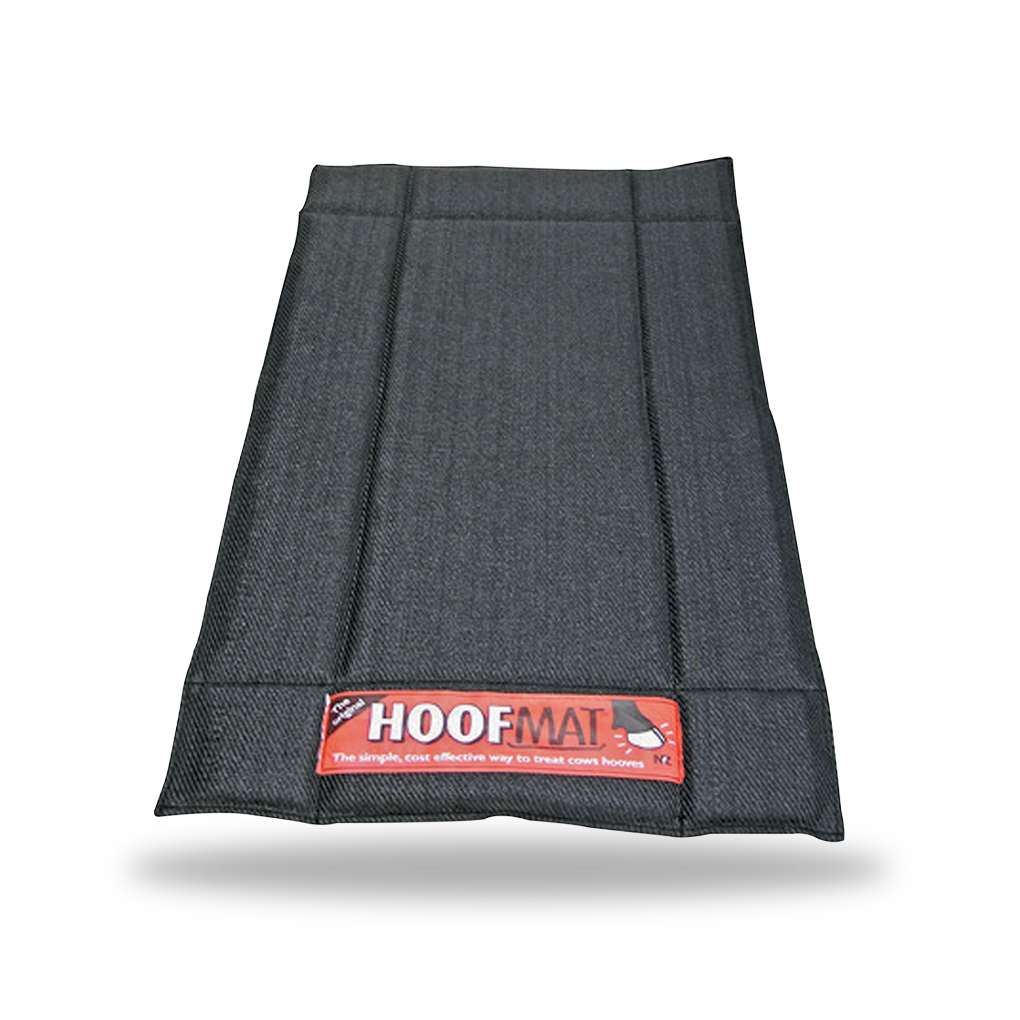 The fastest, most convenient way to freeze brand.
Brandabull is the revolutionary, fully portable freeze branding system for animals [ADD] that can be used instantly and does not require pre-delivery of dry ice or liquid nitrogen. This means branding can be carried out at any time without notice.
Brandabull uses a standard bottle of carbon dioxide (CO2). Everything you need is included in the Brandabull kit along with a useful hanging organiser.
The simplicity of using the Brandabull system lies in its gun which produces dry ice directly from liquid carbon dioxide (CO2). There is no wastage as you only make enough ice to fill each brand digit as you require. The gun is connected directly to the CO2 cylinder with a high pressure reinforced hose that carries the CO2 liquid to the special barrel and nozzle assembly.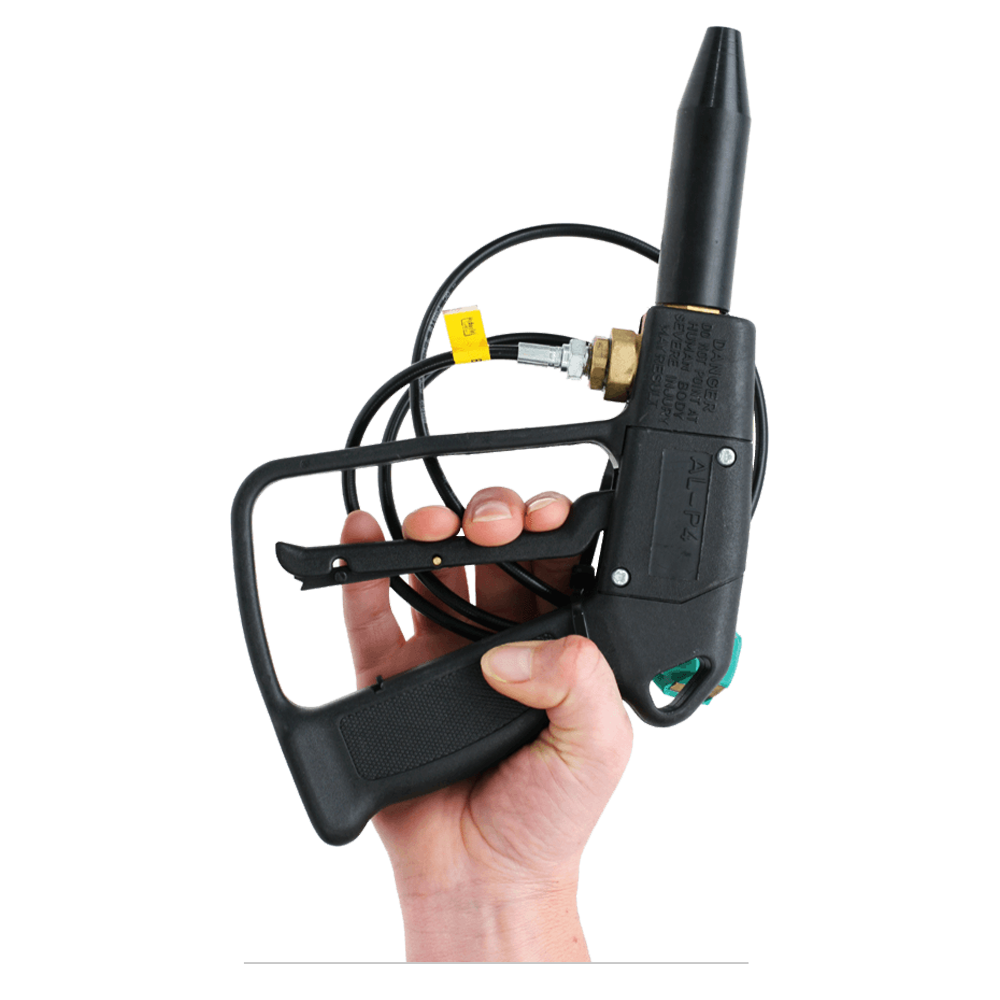 Topdoc delivers on the everyday needs of Veterinarians to ensure they can provide top care for their animals.
Topdoc delivers great quality products that you can trust to get the job done.
Top quality, where you need it, when you need it.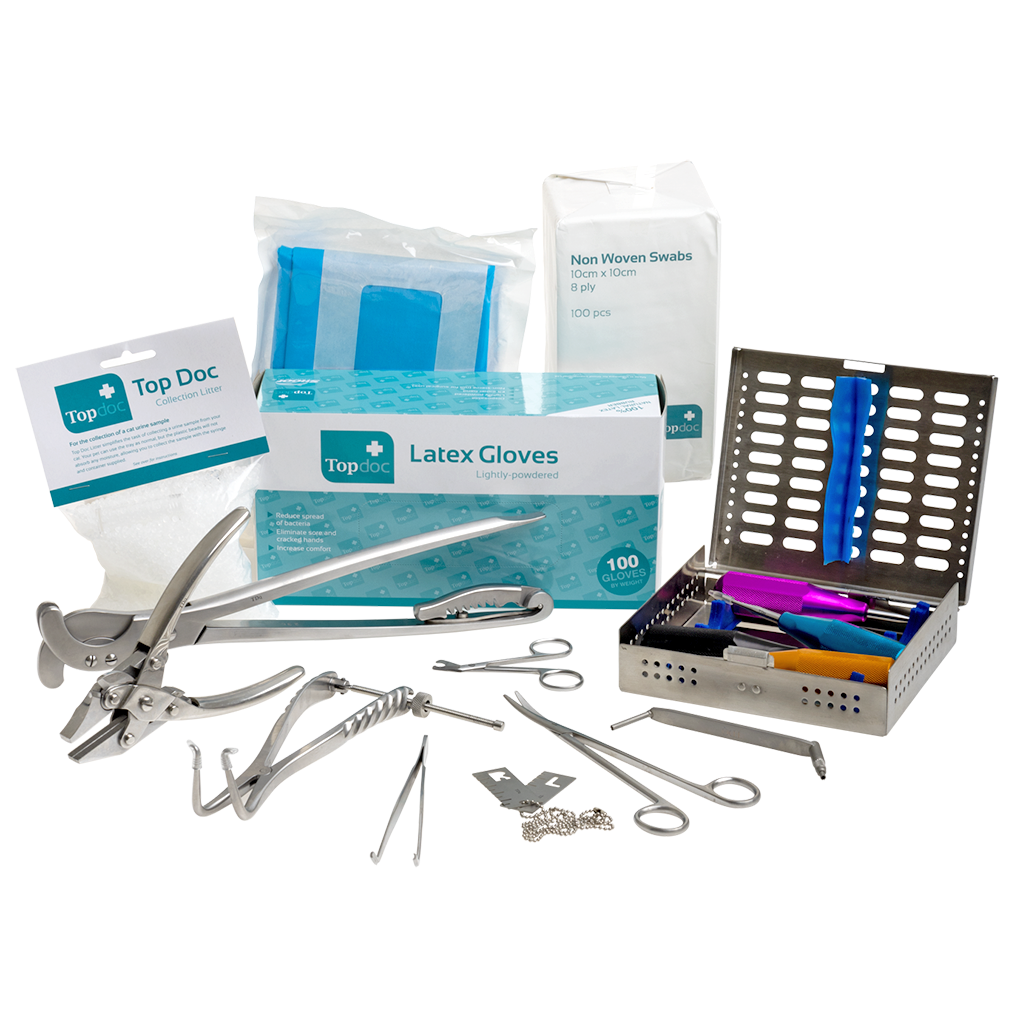 Multi-use, temporary animal marking bands.
Quick Strap is a New Zealand made animal marking solution, which is easy to apply and remove.  Available in multiple colours with a large textured surface, which can be written on.
Quick Strap is made from Polypropylene, which is commonly recycled.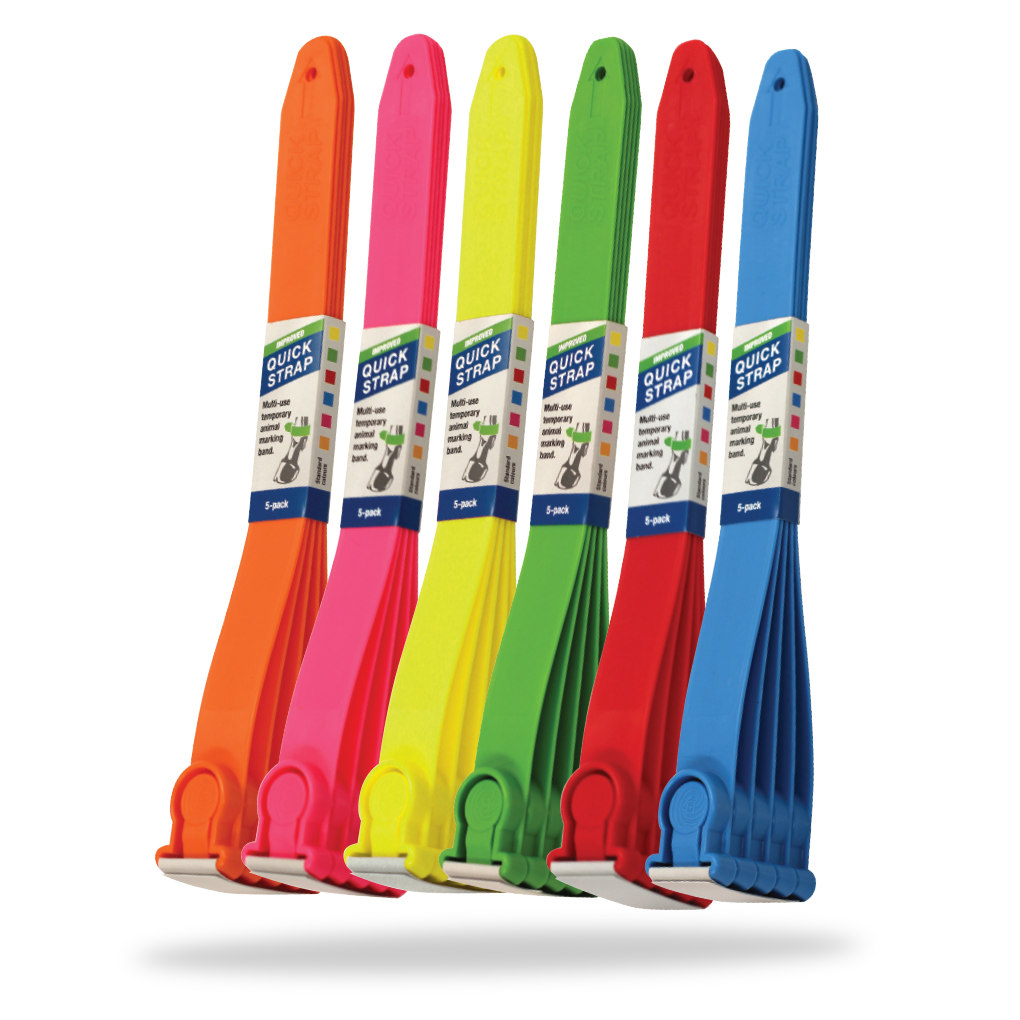 When you need great value for money, Farmhand has you covered.
Farmhand ensures you have what you need, when you need it. For when you need a hand that you can rely on. Trust Farmhand.