The quick and easy solution to trimming tails.
The quick and easy solution to trimming tails.
Tailwell Power Tail Trimmer
The Tailwell power tail trimmer was developed in New Zealand for dairy farmers, to speed up and relieve the tedious job of trimming the tails of dairy cows.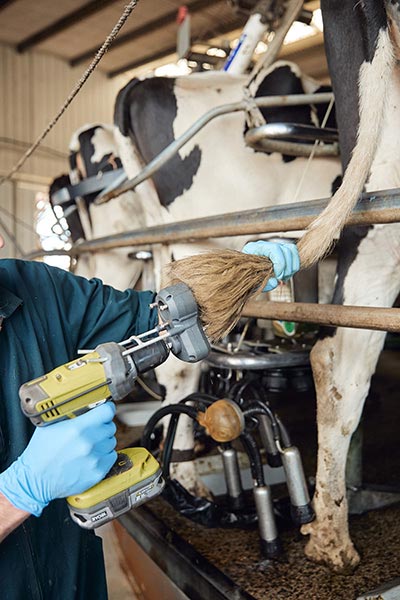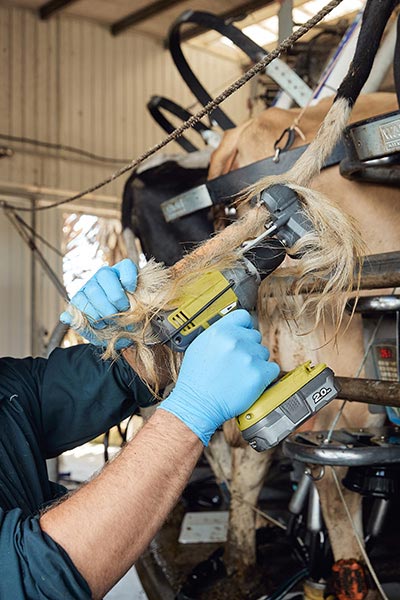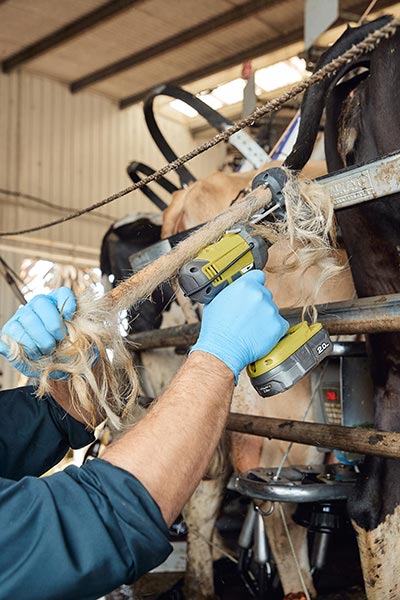 I trimmed 250 tails in 45 minutes.
The Ultimate Tail Trimming Aid
Tailwell is quick and easy to use, and can effortlessly trim a single tail within ten seconds. Herd tail trimming can be carried out during one regular milking.
The trimmer will fit most power drills, but the best choice is a fairly lightweight 18-volt drill operating at 1200 to 1800rpm. Tailwell has only three moving parts so needs very little maintenance. All steel components are of a high quality stainless steel, so long life is assured.
New TITANIUM cutters model available.
Fast, easy-to-use and perfect results – Less than 10 SECONDS per tail!
Trimming demonstration
Watch the video below and visit our Demonstration page to see Tailwell Power Tail Trimmer in action.