Titanium – for greater efficiency and speed.
Titanium – for greater efficiency and speed.
Tailwell TITANIUM
The Tailwell TITANIUM heavy duty tail trimmer features a longer cutter life – suitable for tails heavily contaminated with sand.
Features a titanium-nitrade (TiN) coating for the cutter set, this super-hard coating prevents early wear and tear that sand causes on the cutters. Titanium-coated cutter sets have a unique gold colour.
Benefits of Tailwell TITANIUM include:
Good cutter life in situations of sand contaminated tails
A super-hard coating prevents the early wear and tear that the sand causes, therefore extending the life of the cutters
Trim tails within seconds during milking or in the barn
Cutters will last up to 3,000 sand-embedded tails (or about 6,000 non-seriously contaminated tails)
A reduced cutting power demand extends the life of the drill battery and results in reduced user fatigue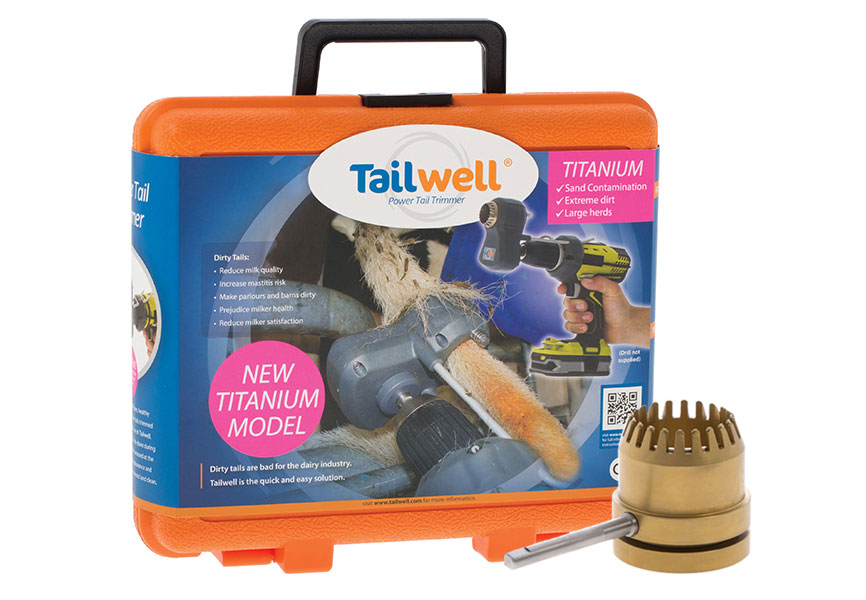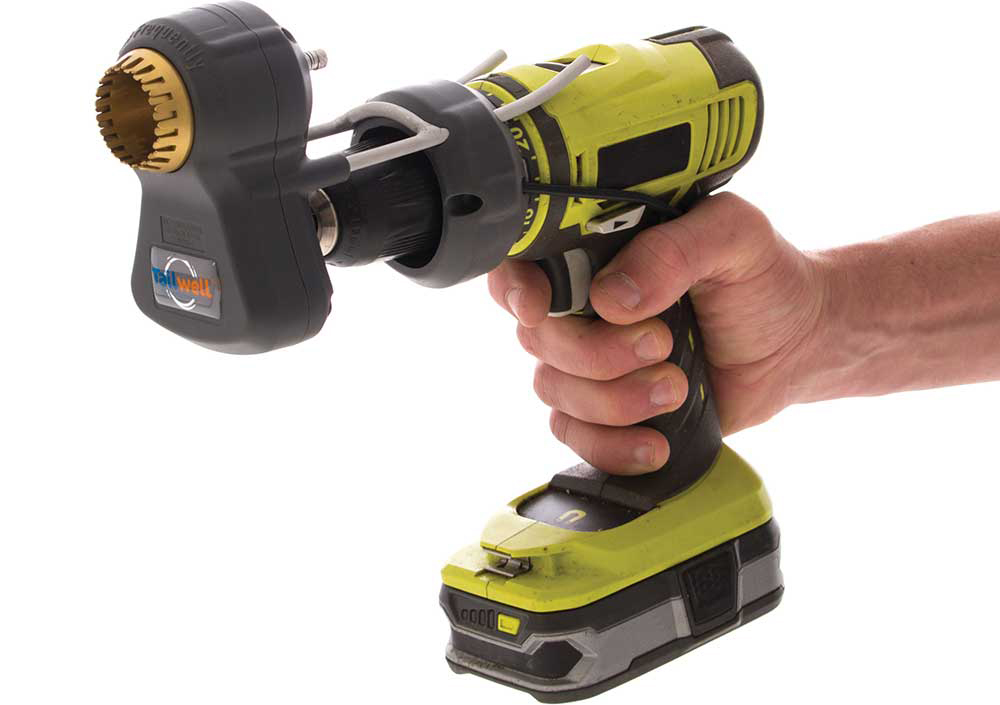 Please Note
The titanium cutters cannot be sharpened, and thus the usual honing paste is not included in the Titanium heavy duty tail trimmer set.
TITANIUM is a higher-cost optimal product to our standard Tailwell. Titanium-coated cutters are available as an individual part fitting the standard Tailwell unit.
It must be noted that as with our regular model Tailwell – cutter tension must be checked regularly, and lubrication used regularly. All other regular Tailwell instructions for use and service instructions apply.