Walkease Hoof Blocks
Walkease blocks come in four different sizes from x-small to large.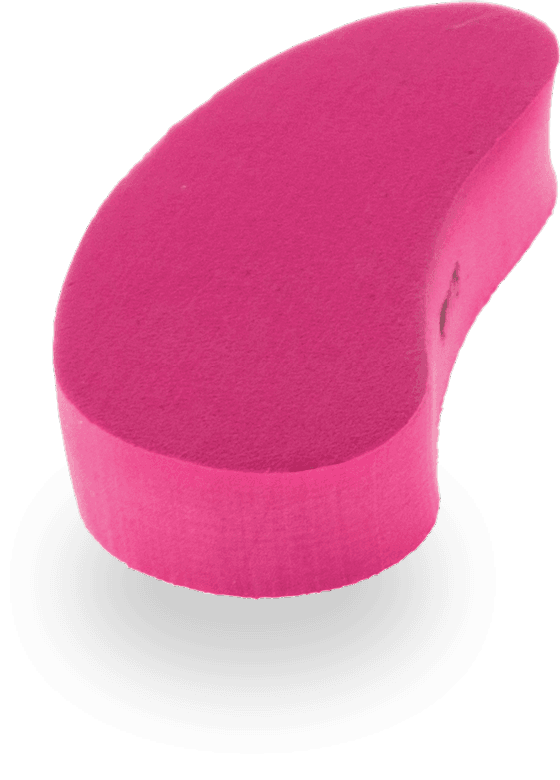 X-Small Block
100mm (L) x 43mm (W) x 20mm (D)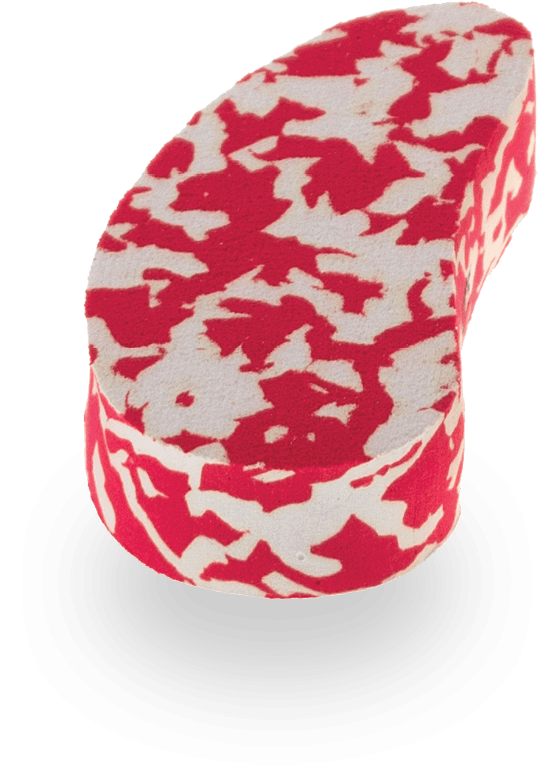 Small Block
107mm (L) x 45mm (W) x 20mm (D)
Medium Block
118mm (H) x 50mm (W) x 20mm (D)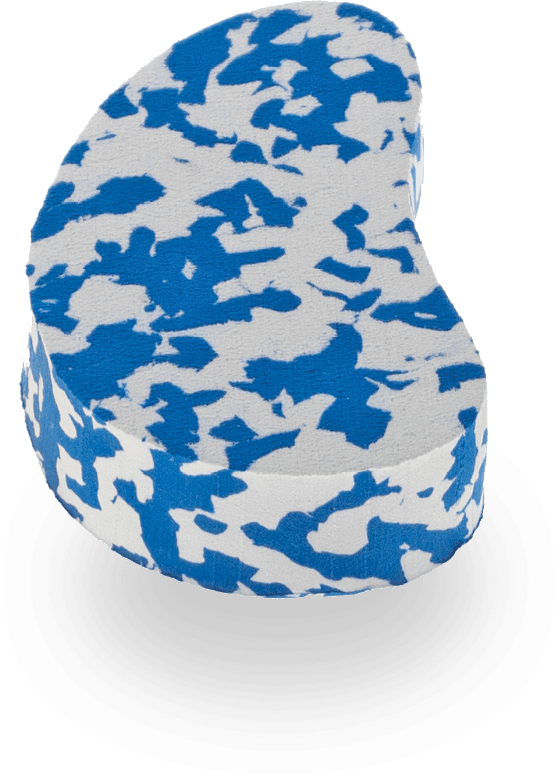 Large Block
122mm (L) x 60mm (W) x 20mm (D)
The 'Wedgie'
The Wedgie is designed like a wedge, taller at one end than the other. It is designed to enhance correct hoof angle and improve locomotion score following a period of lameness.
Wedgie Block
122mm (L) x 60mm (W) x 25mm (D) end 1 and 15mm (D) end 2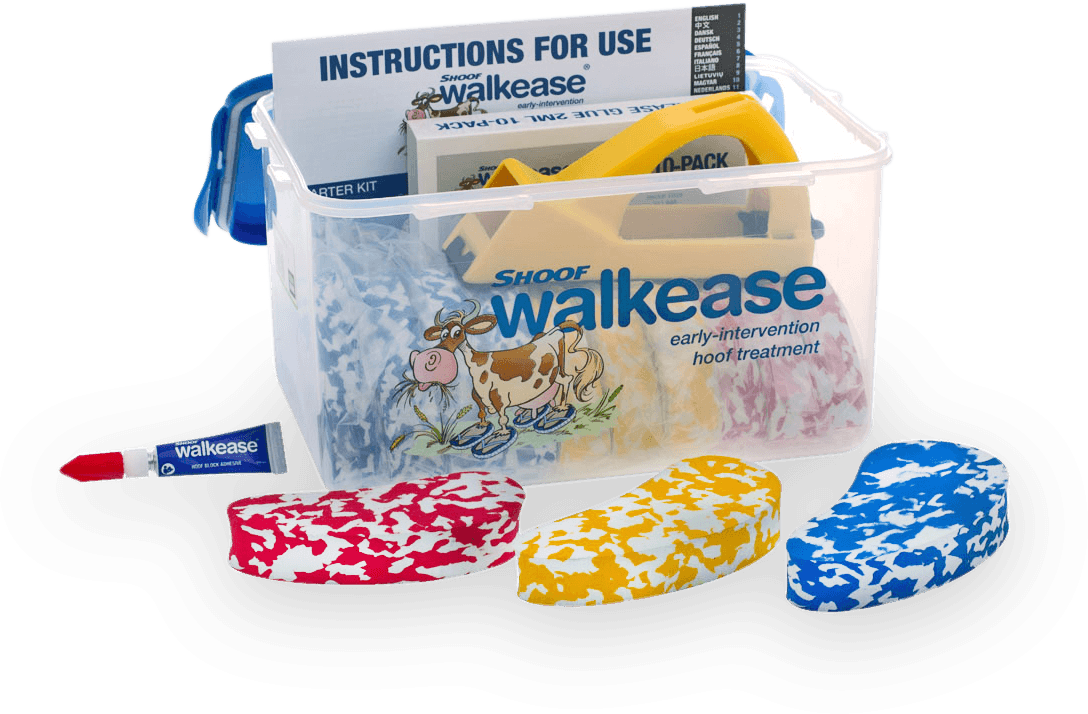 Walkease Complete Starter Kit
The Walkease Complete Starter Kit contains:
10 x mixed blocks or your chosen size (see below)
10 x 2ml tubes of Walkease Glue
1 x Walkease Rasp
an instruction booklet in 18 languages
a handy plastic container to store your Walkease
Walkease Starter Kit small blocks (red)
Shoof code 212 090
Walkease Starter Kit medium blocks (yellow)
Shoof code 212 091
Walkease Starter Kit large blocks (blue)
Shoof code 212 094
Walkease Starter Kit mixed sizes (3 x small, 3 x medium, 4 x large)
Shoof code 212 102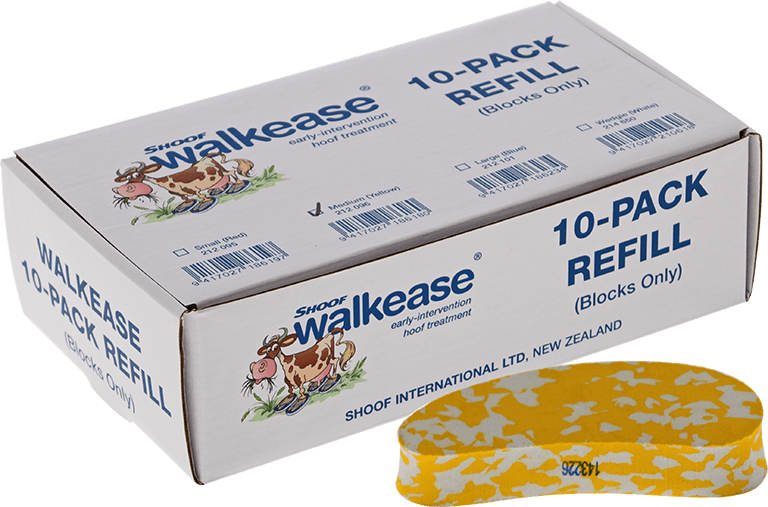 Walkease 10pk (blocks only)
Walkease blocks only x-small (pink)
Shoof code 217 464
Walkease blocks only small (red)
Shoof code 212 095
Walkease blocks only medium (yellow)
Shoof code 212 096
Walkease blocks only large (blue)
Shoof code 212 101
Walkease blocks only wedgies (white)
Shoof code 214 650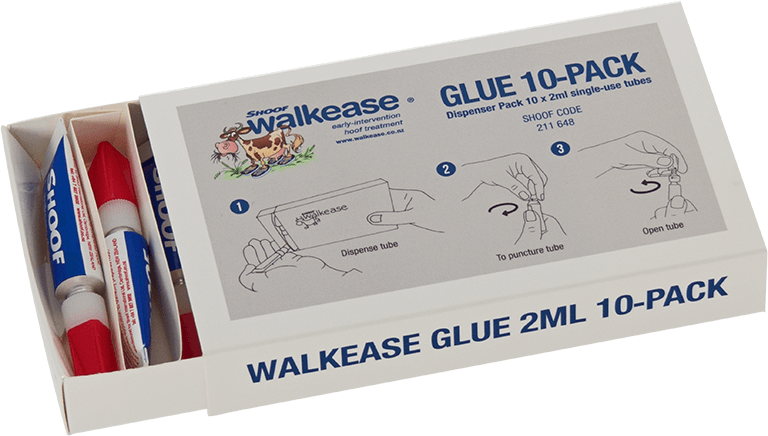 Walkease Glue 10-Tube Pack (2ml per tube)
Dispenser box containing a 10-tube pack of 2ml Walkease glue
Shoof code 211 648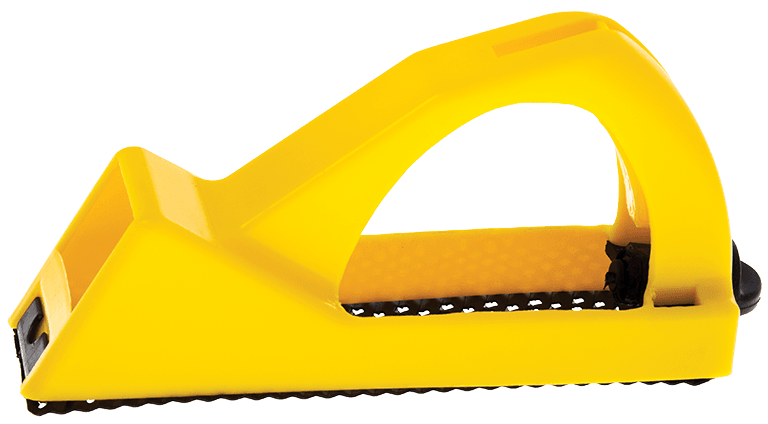 Walkease Rasp
Walkease rasp
Shoof code 223 467