Discover the Tubbease benefit today.
The Advantage
The Tubbease Hoof Sock is a revolutionary solution for a variety of equine hoof problems including laminitis and abscesses. The simple, breathable design can be used for tubbing or soaking, or in conjunction with hoof dressings and poultices.
Designed and developed in New Zealand
The Tubbease Hoof Sock was designed in New Zealand by a local farrier, and developed by Shoof International Ltd. The hoof sock solves the problem many farriers face of poulticing hooves without 'stewing' them.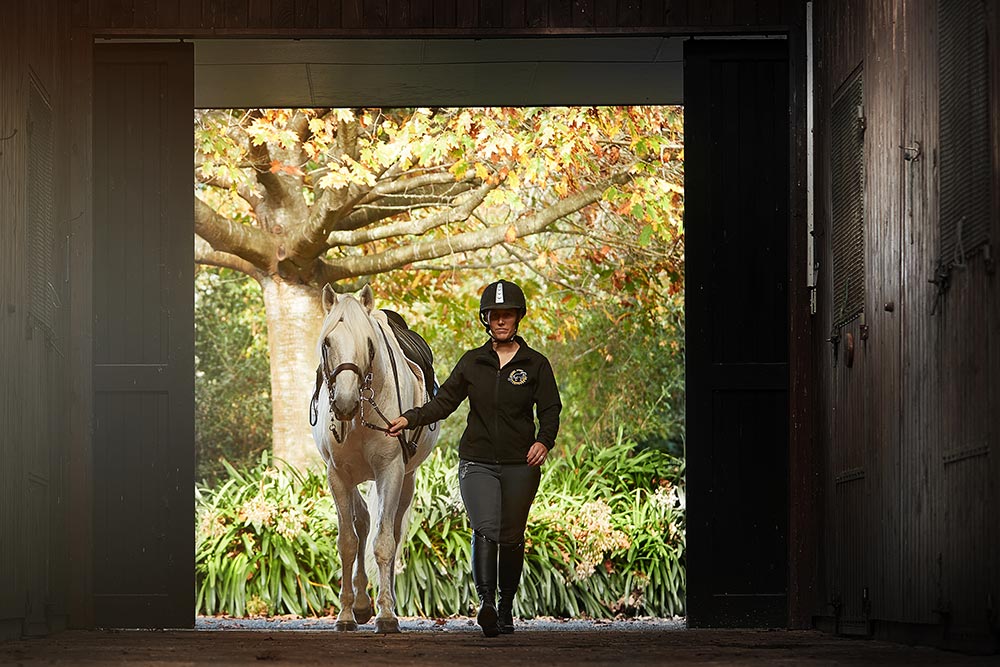 A solution that lets hooves breathe naturally
Other sealed poultice and soaking boots can prevent the hoof from breathing which in turn, softens the hoof and inhibits the healing process. Tubbease' polymer-moulded hoof sock 'breathes' whilst still protecting and soaking the damaged hoof, and can be quickly and easily applied without the need for dressings and tape.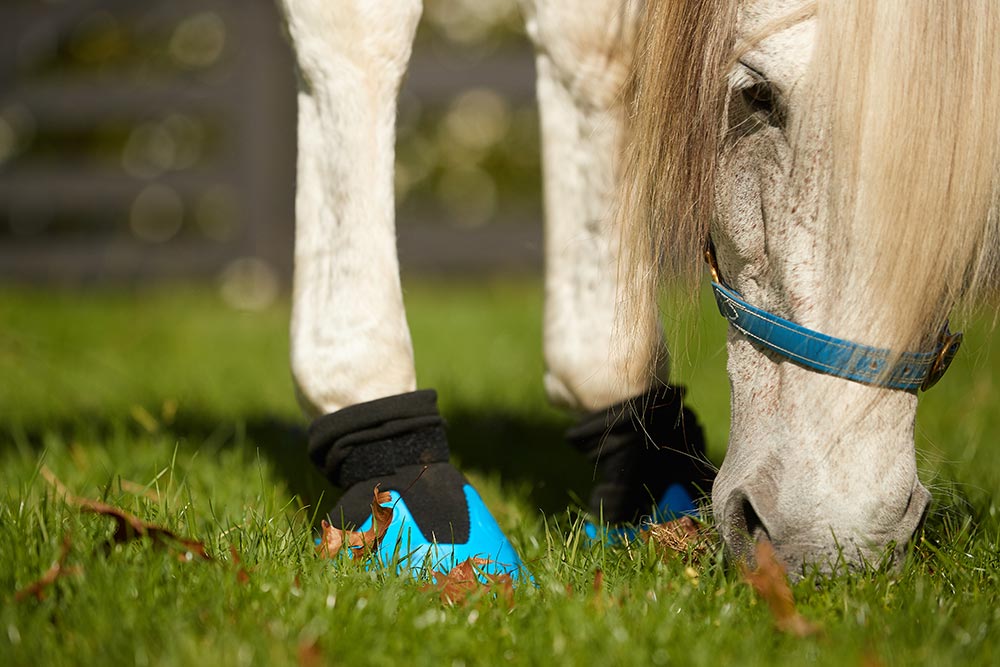 Treatment for a variety of hoof ailments
Tubbease is the ultimate treatment aid to a variety of common hoof ailments including laminitis, abscess, seedy toe, thrush, thin soles and compromised or damaged hooves. The polymer-moulded sock allows the use of a variety of remedies and can also be used over hoof wraps and dressings for additional protection and cleanliness in wet or muddy conditions. The EVA Sole Insert (sold separately) adds an additional layer of comfort for sensitive soles and will relieve pain and extend the life of Tubbease. (Other specialised sole inserts are currently in development.)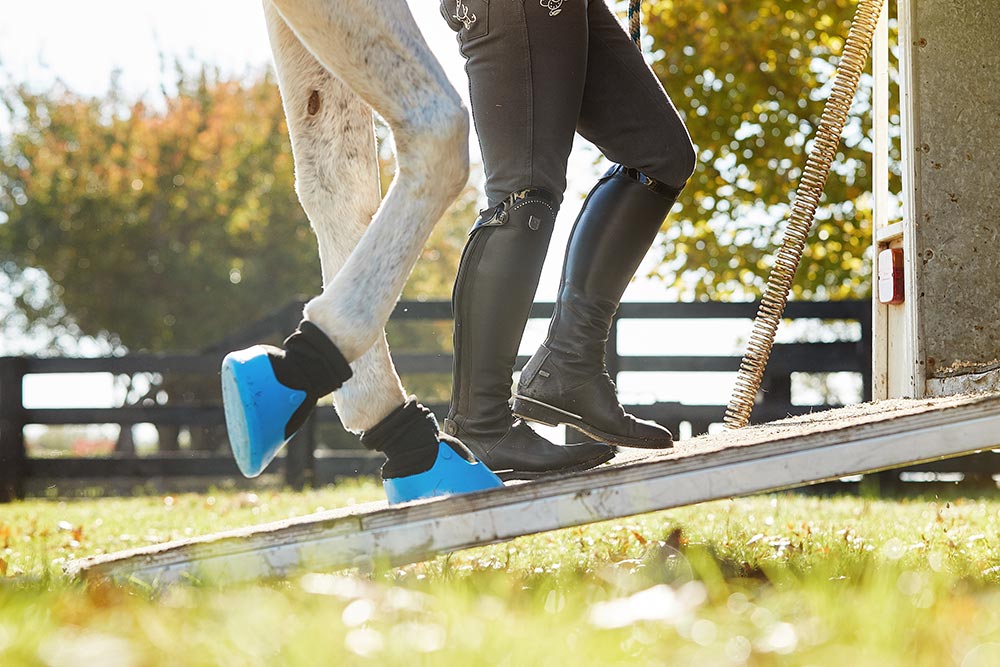 Taking the stress out of hoof treatment
Let's face it – conventional treatment of hoof ailments can be stressful for both horse and handler. Soaking and dressing hooves can prove difficult, time-consuming and unsustainable.
Tubbease offers simple application and consistency of treatment regardless of user experience and ability. The sleek, simple design ensures a snug and comfortable fit for your horse or pony without the need for additional dressing and wrapping.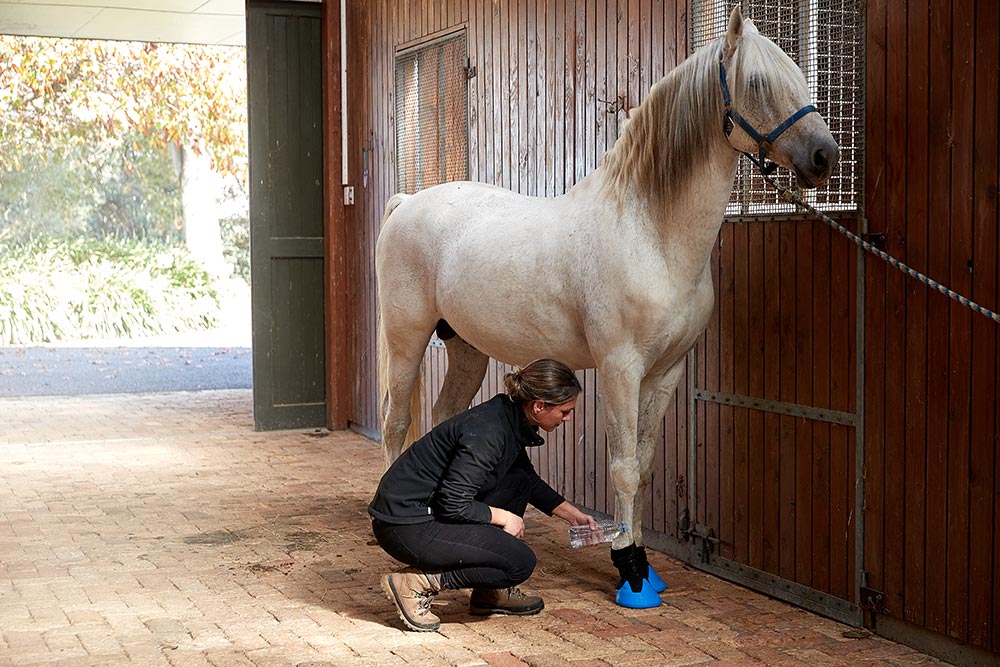 The ultimate accessory in your equine vet kit
Tubbease is the ultimate addition to your equine veterinary kit. Equip your stable today to combat hoof problems before they get the better of you and your horse or pony. Locate your nearest Tubbease distributor now to purchase.